GREG GEORGE RUNNING THE LONDON MARATHON
FOR EALING STREET PASTORS
This weekend (22nd April) Greg George will be running the London Marathon to support our work at Ealing Street Pastors. It's set to be high temperatures, so even more challenging!
Greg has a my donate fundraising page set up, so if you would like to pledge your support for him please follow the link below.
Do remember Greg in your prayers on Sunday as he takes on this challenge for us.
My Donate link:  https://mydonate.bt.com/fundraisers/greggeorge1
We are so grateful Greg, we will be cheering you on……….
                    DEAN HENDERSON RUNS SUCCESSFUL EALING MARATHON                            FOR EALING STREET PASTORS
Our thanks to Dean for completing the Ealing half Marathon raising money for ESP.  What a hero!  Here are some pics.
Look out for us on Friday 13th in Acton, 20th in West Ealing and 27th in Ealing Broadway.  We are always ready to listen, to care and to help.
EALING HALF MARATHON 24 SEPTEMBER 2017
DEAN HENDERSON TO RUN ON BEHALF OF EALING STREET PASTORS
We are so very grateful to Dean Henderson, a local businessman who is running in the Ealing Half Marathon to raise money for Ealing Street Pastors.   Dean has been out on patrol twice with us as an observer on Ealing Broadway patrols during the summer and seen exactly what we do.  Below is the link if you would like to support Dean in all he is doing and support Ealing Street Pastors as well.
For your reference, please check out the following link https://mydonate.bt.com/fundraisers/deanhenderson1
EALING STREET PASTORS IN WEST EALING
MCDONALD'S ENJOYS EALING STREET PASTORS
There is nothing quite like a good evening out, that being said the night-time economy can also create a number of unwanted pressures, anti-social behaviour and reveals the stark need for greater safety for women. Some people, unfortunately can't control themselves after a couple of drinks and they lose there friends or find themselves lost in an unfamiliar area, while others can end up abusing the staff who have to toil through the night time shift.
Thats where Ealing Street Pastors come in. The group is made up of individuals from churches across the borough, who care deeply about their community and seek to be a calming influence on some of the unwanted elements of late night frivolities. By making alternating Friday night patrols around the town centres of Ealing and Southall they can find and help those who might need their care.
On a recent Friday night out the team were joined by Atul Pathak, the Managing Director of Appt Corp which operates the Ealing Broadway McDonald's as well as a number of other McDonald's across north and west London.  The Street Pastor team met at about 10.30pm. Sophie was team leader with Angela, Kat and David street pastoring.  Gloria was also there as an observer alongside Atul.  The team met for a cup of tea and Sophie got in touch with the local police to ask whether there were any specific concerns they should be aware of, this was followed by a quick team briefing to ensure everyone was aware of the possible risks and the need to stay together. Just after 11 they started their patrol across Ealing Green.
The patrol then crossed through to New Broadway.  Outside McDonalds they stopped to chat to a couple of men; one had just lost his job and was a little down about his prospects about getting another one, but after a reassuring chat,  he felt a little more optimistic about the future.  The team continued along The Broadway towards the tube and train stations giving out some foil blankets and water to those sleeping out on the street. After that they stopped by The Red Rooms where they chatted to the security team; it was looking like a quiet night.    Having crossed over Haven Green talking – and listening – to some people having a few drinks, some of the team went into the late shops along the Broadway and got chatting to one of the shopkeepers there and heard about his all too common worries about what it means to be open late at night.  Having popped back to Ealing Broadway station the street pastors were able to escort a disoriented lady towards the Central line to make sure she got home safe.  Outside the station, the team even rustled up a bus ticket to a man who was thinking that he was otherwise going to have to sleep rough. Walking back down the Mall, more foil blankets and bottled water were given out to several people who were trying to keep warm as they slept rough. They also had a chat with one woman who was feeling very down, but her spirits were roused when she was given the contact numbers of some organisations who would be willing to help her.
The patrol then had a welcome break at McDonalds, courtesy of Atul, whose restaurant is a keen supporter of the Street Pastors by regularly giving them refreshments during their patrols.    As the streets were quiet everyone returned to base at about 2.15am with a debriefing and some prayers before heading home about 2.30am – and that was an early night!!
Link to article:
http://www.apptcorp.com/dev2012/atulpathak/a-late-night-out-with-ealing-street-pastors/
RESPONSE PASTORS TRAINED TO HELP IN TIMES OF DISASTER
One of our very own Street Pastors has trained as a Response Pastor for deployment in times of special need.   For example Response Pastors were called up to be available to listen and care for people in the shock following the terrible murder of Jo Cox MP.  Whilst we pray for peace in our country, we are also aware that there are times when we need to be available to give practical support.
July 2016
GREAT QUOTE FROM PATROL IN ACTON  July 2016
Ealing Street Pastors kindly welcomed into Dawat, a restaurant in Southall whilst on patrol. They were served with delicious green tea.
Exciting Paid Opportunity 10.5.2016
New Coordinator for Ealing Street Pastors
This is a challenging role that will allow the successful candidate to work with local churches, the Police, the local Authority and various businesses and charities. The role offers a variety of experiences including volunteer recruitment and management and some fundraising. This is a self-employed part-time role which is incredibly flexible so can fit around other commitments.  Please see attached role profile for full details.
If you are interested in applying please send your CV and a covering email/letter outlining how you fulfil the role profile to ealing@streetpastors.org.uk by 7th June 2016.
If you have any questions please contact Sophie Schuil-Brewer on ealing@streetpastors.org.uk or 07908 156927
Person Specification
Essential
This post is identified as a GOR (Genuine Occupation Requirement) to a Christian who subscribes to the Street Pastors' core values, and understands and embraces the unique ethos of the Street Pastors' Movement;
If not already a Street Pastor, someone who would be willing to train as a Street Pastor (paid for by Ealing Street Pastors) and occasionally patrol;
Ability to travel locally, and on occasions, nationally;
Ability to work within a team, manage conflict and to work with a variety of people with different beliefs, values and backgrounds. To be relational, communicative and emotionally intelligent, unflappable with a sense of humour;
The ability to maintain confidentiality;
Good communication skills – the ability to establish rapport and deliver information to a diverse audience. Good public speaking, presentation and training skills. The ability to write clear letters, newsletters and reports;
Basic IT skills;
A willingness to immerse themselves in the community issues including crime and gang culture around Ealing (in particular in Southall, Acton, West Ealing and Ealing Broadway) and issues facing socially-excluded people in the area;
Knowledge of different church traditions;
Ability to identify problems and create solutions;
Completion of the Street Pastors' Confidential Self-Declaration Form;
DBS clearance;
Should live within commutable distance of Ealing, Southall or Acton.
Desirable
Ability to demonstrate knowledge, skills and experience of leadership, as well as the management of significant projects;
Experience of working with young people;
Experience of, and involvement in, social action programmes;
Knowledge and/or work experience with social services, the Police, education, health service, etc.;
Experience of working with the church within a leadership capacity;
A car driver with access to a car would be helpful.
Basis of Role:
Engaged on a self-employed basis.
£15 per hour for main duties.
Time spent is generally to be expected to be an average of approximately 12-15 hours per week.
Aspects not charged:

Time spent patrolling as Street Pastor or observing.
Team Leader activities in relation to a Street Pastor patrol (e.g. ensuring Street and Prayer Pastors still available for patrol and writing up report from patrol).

Invoice issued to ESP on a monthly basis (to include hours worked and chargeable and any expenses incurred during the month).
Main Duties:
To help develop strategies to promote and move Ealing Street Pastors' initiative forward;
To speak and give presentations on the work of Ealing Street and Prayer Pastors and The Ascension Trust to various persons and organisations, including Churches, the Police and Local Councils;
To fund-raise for the work of Ealing Street Pastors;
To be involved in the recruitment of Ealing Street Pastor volunteers;
To assist the Management Committee to comply with charity law, the initiative's constitution, the Street Pastors' Licence Agreement and the various Street Pastors' policies, procedures and guidelines included in the Coordinator's and Management Committee's Pack;
To continually assess the effectiveness of Ealing Street Pastor volunteers;
To regularly brief the Management Committee on the work and development of the initiative within Ealing;
To produce reports and newsletters, as and when required by The Ascension Trust, the Police, the Council and all other stakeholders;
To ensure rota's are produced and circulated in addition to working with Team Leaders to support patrols taking place;
To assist in the development of working protocols with the Police, the Local Council and other agencies;
To troubleshoot and resolve a variety of issues and problems;
To carry out administrative duties in line with established procedures;
To adhere to the Street Pastors' ethos and Code of Conduct and to encourage all others associated with the initiative to do the same; and
To be flexible and willing to support the work of Ealing Street Pastors by undertaking additional duties as and when required.
MAYOR OF EALING AND HER CONSORT KINDLY HOST EALING STREET PASTORS IN THE MAYOR'S PARLOUR 7.4.2016

Ealing street pastors and prayer pastors are kindly hosted by the Mayor of Ealing Harbhajan Kaur Dheer and her consort, Deputy Leader of the Council, Councillor Ranjit Dheerand in the Mayor's Parlour.  Here we stand in the Council assembly room.   We were hosted so well with a wonderful buffet lunch then were kindly shown around the wonderful building that is Ealing Town Hall.
SADNESS AS STREET DWELLER DIES March 2015
When we patrol regularly we get to know and care about a lot of the people that you see regularly.  One such person was Bridget who used to walk the streets with her little dog called Tea Bag.   We would often see her sitting either next to her partner outside one of the all night shops, or on her way somewhere.
We don't know Bridget's story, but she had a daughter that she didn't see even though she remained in contact with her through her phone.  Once she was very worried about the daughter because she was pregnant and finding it very difficult.   She would often fall out with her partner but they were a unit and really cared about each other.  Neither of them found life easy.
So we were very saddened meeting her partner to find out that she had died.  He was now alone on the street and as usual, we bought some food for him.   He will miss her enormously.
We didn't want her to pass without remembering her with affection and a smile.  We usually had a laugh with her despite the difficult circumstances in which she was surviving.   Whatever her story, she was important, and she was someone that our God loved enormously.
EALING MAYOR JOINS EALING STREET PASTORS ON PATROL
Ealing Street Pastors are very proud to have been joined on patrol by the Mayor of Ealing Harbhajan Kaur Dheer and her consort, Deputy Leader of the Council, Councillor Ranjit Dheer.   Together with Sophie Schuil-Brewer they patrolled Ealing Broadway.
This was a very wet night when several homeless were engaged with and were directed as to where they could get help.  The rough sleeper was referred to ECWNS.  The street pastors also had to step in and calm a man outside Ealing Broadway tube station as he was about to get embroiled in a fight with others.  There was also a woman who was i a very bad way and wanted to get to Acton.  She had no money.  We were able to offer her a bus ticket, a new thing we have on offer, and she was able to catch a bus home.
NEW YEAR BREAKFAST CELEBRATION 9.1.2016
A favourite picture – having a good time.
We had a wonderful event on Saturday 9th January 2016.  Our first gathering as a team for the new year.   We are celebrators who love serving our community so we love to eat together and pray for the new year that is coming.    Here are some pictures from the event.  Firstly some of the delicious food.  Then a group shot which shows some of the team with both street pastors and prayer pastors.
We celebrated Donald who is in his 80's.  He has been part of Ealing Street Pastors since it began and although he no longer patrols he is still part of the Management Team. We presented him with a gift – the song he wrote in a frame. There is a picture of him at the piano playing while we sing 'Beautiful Feet'.
Ealing Street Pastors is a wonderfully diverse team of people from many different churches who come together in order to love our community.   If you would like to join us then contact Sophie our Co-ordinator and perhaps make a date to come along as an observer on a patrol.
Lovely picture of Sophie.
This is us.  Come and get to know us.  We have a lot of fun and love being available on the street to listen to help and to care.
A Happy New Year to all.  May our streets be peaceful, joyful and safe.
22.12 2015
A Happy Christmas to all and a peaceful new year.
In the run up to Christmas in Ealing Broadway, West Ealing, Acton and Southall we have been giving out Christmas Cards to the people in the pubs, clubs and shops we meet regularly.  Also giving away Quality Street chocolates. Few people turned us down as we wished people a happy Christmas.   We were pleased to see that there were not as many homeless and think that the Winter Night Shelter is obviously doing a great job.
In West Ealing there were a group of very drunk men some of  whom were obviously wanting a fight.  We stayed around keeping a watchful eye on events, and fortunately those that did not want to fight managed to keep the two at odds with each other apart.  One of the men was in our face aggressive and rude about what we were doing, but that happens sometimes.  We find it is best not to argue, to do nothing, and then quietly walk away.   Just after this encounter we then met a young couple who had heard of us and were effusive in their praise about what we do.  All in a night's work.
We are getting known around the area now and it is a joy to meet with people who are genuinely glad to see us.
Do have a look at the Passion happening in Ealing Broadway again next year on Good Friday.  Join us.
EALING BROADWAY AND ACTON PATROL 6.11.2015
Often when patrolling things can get difficult when you have one group of young men who have been drinking confronted by another drinker from outside their group.   This happened on the Acton patrol and the Street Pastors were there to get in the midst of the group and be peacemakers encouraging people to go in the opposite direction from each other.   This they managed successfully. Most times when there is a large group people generally avoid it and cross the road.  Street Pastors walk right into the middle with a smile and kind words. If we offer lollipops as well magic happens.  The power of the lollipop!
Three referrals were made for street sleepers to Streetlink.  .It is noticeable how there seems to be an increase in people sleeping on the street and of course, with the cuts in finance, charities like St Mungo's struggle to cope with all that needs to be done.
There is good news in Ealing Broadway that the bins are being replaced with mixed bins which include a recycling section so we can now recycle the glass bottles that we pick up. 35 were collected on this night which is fairly low in comparison to other nights.
One thing – Patrolling is never dull!
HALLOWEEN EALING BROADWAY
A busy night.  Many people were in costumes and the Street Pastors often had to double check the blood wasn't real!  The helped out with a stalled car in the middle of the road.  Gave away a lot of lollies that are wonderful for easing tension.  It is amazing how many of the security guards and shopkeepers now know us and welcome us on the street.
We picked up 35 bottles – HELPING TO KEEP EALING BROADWAY SAFE
EALING BROADWAY PATROL 30.10.2015
A busy night so we were grateful for Dolar owner of Baracuda who always invites the team in for a soft drink.  Great fun to mix with the clientele as we look so different in our uniforms. We were able to calm an incident that occurred.
A busy night as it was the one before Halloween.  Several cars ended driving the wrong way so the patrol were kept busy looking out for unusual events.  We had two observers out with us and it was quite an eye-opener for them.  Do get in contact if you would like to observe at any time.
Here you find us having a chat with a few.  Most people are simply out to enjoy themselves and are really happy to chat with us.  They always make a point of saying how pleased they are that we are around and available for help.
We picked up 25 bottles/glass.  Quite a small amount for us.  However, the reason we do this is so that they cannot be used as weapons.
ACTON PATROL 30.10.2015
Acton has become significantly quieter since we began with our every first Ealing Street Pastor Patrol in 2009.  ESP has been proud to work alongside the police, the Council and the Acton shopkeepers to see nights become much less stressful.  For those of you that remember The Redback Club you will know what we mean.  Agreement has been reached among the local stores, endorsed by the Council, not to sell alcohol after 11pm and all agree that this has contributed to quieter nights.
However there are still street sleepers.  We bought two a Macdonalds and someone else was sleeping in the area.  We never wake people when they are asleep.  We usually leave a bottle of water and lollipop for them to wake up to.  There is so little we can do, however, we can show people that they are seen and cared about.
WEST EALING PATROL 30.10.2015
Here is a picture of two of the team, lovely Simone and Martin from the West Ealing Patrol which was very quiet.  We picked up bottles, chatted but were pleased even Dean Gardens was very quiet with no drinkers just some friendly youngsters.
EUROPEAN TRAFFICKING What does it look like?
(from Love 146 UK – see website www.Love146.org)
The individual is not free to leave or come and go as he/she wishes
is under 18 and is providing commercial sex acts
is in the commercial sex insdustry and has a pimp/manager
is unpaid, paid very little, or paid only through tips
works excessively long and/or unusual hours
is not allowed breaks/suffers under unusual restrictions at work
owes a large debt and is unable to pay it off
was recruited through false promises concerning his/her work
measures exist to isolate or shiled person from view
See more on the Love 146 website
TWO NEW STREET PASTORS TRAINING  21.10.15
Last Friday the patrol were joined by our two newest Street Pastors Kat and Angela who were out on their first patrol.  You will be pleased to know that they survived and thoroughly enjoyed their experience.

If you would like to discover what a patrol is like do get in touch and you can come as an observer on a Friday or Saturday night.
METROPOLITAN POLICE OUTSTANDING  19.9.2015
Last night in West Ealing was eventful. Much is said about our police which is not always great, but last night they were outstanding.  On our first patrol we had already met an older gentleman who was very drunk but calm. As we went out on our second patrol of the evening we found him in the middle of the road.  A danger to himself and others.  We stopped traffic and helped him off the road.  He wasn't keen on the help.  We started to go on our way and he went into the road again convinced he could stop the traffic.  Again we stopped the traffic and brought him to the pavement. After a third time we called the police, who, as they were in the area, arrived quietly and quickly.  There were three of them.  One spoke to us about what had been happening, the other two approached the gentleman and could not have been more respectful.  They managed to persuade him to let them take him home which was a win for everyone.  Thank you to the Metropolitan Police. We were so impressed.
HOMELESS MAN PICKED UP BY EALING STREET PASTORS IN EALING BROADWAY August 2015
We met a man who had recently finished his time in prison and we have been able to link him up with Streetlink to help him off the street.   He desperately needed some help as he was finding it so difficult.   We were able to give him some food.
We also met some other street people and were able to provide them with some food.  Some of the fast food places in Ealing are so generous as when they realise that we are buying food for people who have very little, they kindly donate their food.
Ealing really cares is so many different ways.
ACTON IN AUGUST
We picked up 27 bottles as well as meeting and greeting and patrolling the streets.
Street Pastors on patrol with Observers in August.  If you would like to observe then please do ask.
STREET PASTORS ON PATROL IN JULY
Saturday 11th July:  ACTON
Busy night out after the Acton Carnival.
The team made several referrals for people who were sleeping out on the streets.
Spoke with 14 people and picked up 17 glass bottles
Friday 10th July: EALING BROADWAY
Team went out slightly earlier than before; streets were busier and there were lots of lengthy conversations.
Team assisted the police with a man who had been drinking and was sleeping on the pavement.
Friday 3rd July:  SOUTHALL
Street Pastors went out on a very wet night; very few bottles about – only five collected but the team spoke to over 20 people
Two great good news stories:

Witnessed one woman running after another to hand her the purse she had dropped.
Street Pastors were buying food for a rough sleeper; we didn't quite have enough money though so shop keeper very generously gave the food for what we had.
FINAL PICTURES FROM OUR COMMISSIONING CELEBRATION 2015
THANKS TO ATUL PATHAK
ATUL PATHAK COMMUNITY AWARDS AND EALING STREET PASTORS: ONE YEAR ON
30 June 2015:- A year on from being one of the first recipients of the Atul Pathak Community Awards, the Ealing Street Pastors are celebrating a great year for the charity.
Since receiving the award a year ago the Ealing Street Pastors, who listen, care and help on the streets of Ealing Borough late on a Friday or a Saturday night, have been able to commission seven new Street Pastors to go out on patrol. This has enabled the charity to increase the number of monthly patrols from an average of five to seven as well as extending their help to handing out foil blankets to those who are street homeless.
Last year the charity received a financial donation from the awards of £1000 and access to additional support from the McDonald's franchisee over a twelve month period including the use of McDonald's facilities in Ealing, Acton and Southall.
Sophie Schuil-Brewer, the Co-ordinator for the Ealing Street Pastors, said: "Having received vouchers for the McDonald restaurants in the areas that we patrol, our street pastors have been able to use the restaurants during their patrols for a well earned rest, especially on the cold and wet nights.
"Being in McDonalds helps us meet more people as the street pastors will chat with customers and staff, providing a positive and comforting presence late at night.
To go out every Friday night across the Borough of Ealing to listen, care and help and so increase our presence further, we need more funds to help attract and train volunteers."
Ealing Street Pastors
EALING VOLUNTEER FAIR June 2015
Street Pastors was pleased and proud to be part of the Volunteer Fair. Her Sophie Schuill-Brewer the Co-ordinator enjoyed meeting with many other volunteers in Ealing as well as talking about the work of Ealing Street Pastors.
LAST PATROLS IN MAY IN ACTON EALING BROADWAY
Alison, Roselyn, Lo and Anthony were out in Acton and had a great evening.
Friday:
lots of people wanting to talk about their lives, the challenges they are facing being unemployed, living in a different country
gave food to someone who needed it
thermal blanket to a street homeless man who had had his own blankets stolen
Saturday Ealing Broadway:
Trevor, Christine and Paul had a generally good humoured and busy session
people still unaware as to who we are and the team had loads of questions thrown at them
door staff at pubs, clubs and restaurants always pleased to see us.
several people out sleeping rough – opportunity to give them some value by spending time with them. Always very difficult to leave people who seem to be out even when it starts raining and gets cold.
PATROL FRIDAY 22ND MAY 2015
Ann, Sam, Paul, Richard and Simone were on patrol in Ealing Broadway.
picked up and trashed 45 bottles/glasses
gave away three pairs of flipflops to ladies who couldn't walk in their shoes
Met a young man from Poland made homeless that afternoon too late to find a cheap nights sleep.  Gave him a space blanket.
Met an older street couple.  She was very distressed about her daughter. Encouraged her as much as possible. Gave out lollipops and water.
Left water and lollipop to another homeless man who was determined that he needed no help.
Met an older gentleman that Sam was able to speak to in Punjabi. Drunk and unhappy. He had badly bruised his ribs and was in pain.
It was a warm and balmy night and good to see so many people simply enjoying themselves by sitting out on the grass.
PATROL FRIDAY 15TH MAY EALING BROADWAY
Sophie, Greta and David were patrolling Friday night.  It was an eventful night talking to lots of people.  A couple of highlights:
 Attended an incident on Ealing Green waiting with bar owner; Street Pastors remained to try to calm the situation.  The police were called and all ended without harm.
Bought some chicken for a street homeless man and gave him water and space blanket (which he really appreciated).
Gave out space blankets to a Polish man who had nowhere to go, but unfortunately could not speak English.  Gave out flip-flps to those without their shoes!
Walked a young man the worse for wear, to the minicab station so he could get home safely and gave him water.
Opportunities to help those we meet on the street is a privilege however small.  Mother Theresa in the quote above says it so well.
ACTS 29 – BATTLE OF THE BANDS  25.4.2015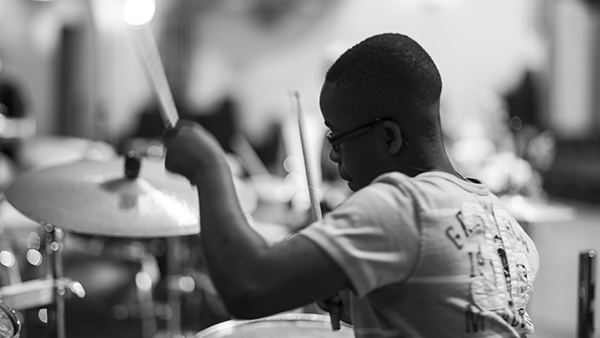 Ealing Street Pastors welcome people to this fabulous event showcasing some real musical talent from the young people from across Ealing and Hillingdon.
FLIP FLOPS DO THE JOB IN EALING BROADWAY
PATROL 24.4.2015
Alison, Lo, Greta and David were on the streets of Ealing Broadway.
They helped on man who had fallen down and injured himself to find a cab and get himself home
Flip-flops were given out to some girls barefoot and unable to walk in their shoes.
People are always concerned for our safety and so encouraging when they discover who we are and what we do.  Safer, quieter streets are a bonus in Ealing.  We're thankful that we are part of making that happen.
STREET PASTORS ENJOYING CLUB IN ACTON
PATROL IN ACTON FRIDAY 20.3.2015
So much encouragement as people are expressing the fact that they like us on the street. The previous week in Ealing Broadway on Saturday we were overwhelmed by the encouragement and thanks received from so many people.
Street Pastor Team: Alison, Anthony, Geeta, Beverley, Vera, Donald and Susan with one observer Angela
It was a mildish night, with a lot of people about. We gave out lots of cards and lollipops.
As usual the security guards outside pubs, clubs and shops asked for lollipops.
We met quite a crowd outside a pub with a group of fairly drunk guys who wanted hugs and photos.
We met 4 Belgian lads who were in London for the first time and didn't know how to get bus tickets. They didn't have contactless bank cards, and the Ticket Stops aren't open late so we sent them to Acton Town.
We were invited into the Belvedere, where it was pretty lively disco-type music and dancing.
A group of teenagers were trying to cadge cigarettes from passers-by. Had a good chat.
Gave flip-flops to a girl who was walking with her friend up to Acton Vale. They were really pleased, and said we were wonderful.
X   X   X   X   X   X   X
PATROLS LAST WEEK IN FEBRUARY FIRST WEEK MARCH 2015 EALING BROADWAY
Street Pastors Kirin, Anthony, Lo, David W, Martin Young, David R and Sophie were on Patrol. Here are some highlights:
They witnessed an argument which turned into a fight between two young boys.  The team were able to diffuse the situation.
The team gave out lollipops and kind words to all
They greeted the bouncers outside the various night venues.  They are always pleased to see the Street Pastors
Meet several homeless people who prefer to remain homeless but always appreciate a kind word and greeting
Barracuda again welcomed the team inside the club and gave them much appreciated soft drinks to the pastors. They along with other club owners are very hospitable to the team.
X X X X X
SOUTHALL/ACTON/EALING BROADWAY FRIDAY 20 & SATURDAY 21ST FEBRUARY 2015
Here's a flavour of what happened amongst the three Ealing Street Pastor patrols over the weekend:
The team met a man who had been helped 7 years ago by Street Pastors and remembered us. He was very grateful for the help he had received and was now on his feet.  Lots of hugs and handshakes.
A homeless man, there are a few who don't want any help to get off the street, wanted some socks.  Fortunately we carried an airline pack which we gave him.  It included a new toothbrush and toothpaste.  We emailed St Mungo's to inform them of him.
We met some club-owners who invited us in for a soft drink – we are welcomed now which is lovely
Lollipops were given out – they are a great way to break down barriers and the toughest looking person will often agree to take one, then others join in and everyone breaks into smiles and laughter
We gave out our cards which signpost help from many different agencies
We gave out a space blanket to another homeless man
We love it, it's a privilege to be there to help people on our streets.
EALING BROADWAY SATURDAY FEBRUARY 2015
HOME SAFE AND SOUND
Saturday night and the Ealing Street Pastor team were out in the bitter cold.
A homeless man was begging who knew St Mungo's, Acton.. We emailed St Mungo's on the chance they might be fetching people into the shelter under the sever weather emergency protocol.  There are some we meet though who simply prefer the street whatever the weather.
A man was bleeding profusely with a cut nose, but was with two friends.  We managed to patch him up as we have a serviceable first aid kit on us as we patrol.
By 2am in the morning it was snowing quite heavily. We returned to base and locked up. It was as we left that we met a young man drunk, sitting on a wall in his shirt-sleeves, desperately trying to call a friend to help him. He was really incapable of doing anything much and was definitely in trouble. While two of the team stayed with him, the rest went back into the base to get him a much needed space blanket. Little enough, but something.
He said he wanted to get a cab, so we then took him to a taxi rank. He had no card and no cash. In the end we asked the Taxi driver to take him to the address he finally managed to give us.  Fortunately the taxi drivers now know us and try and give us a good price. Clearly the driver was used to taking drunks home. We paid the fare and were relieved to see him safe. We put a Street Pastor card in his bag knowing he wouldn't remember much the following day.
Finally we could now go home ourselves hugely grateful to have been of use and to have had the opportunity to care for people in need in our community.
ACTON Jan 2015
Last Friday we were patrolling the streets of Acton.  We now patrol from 11pm in Acton so we can be available later in the morning as people come out of the bars.   We were just finishing our patrol when a man approached us.
He was so pleased to see us and couldn't stop thanking us.  He said about a year ago the Street Pastors had helped to get him off the street.   Since then lots of different agencies had helped him and he now had his own place and he had been out of prison for a whole year.  This is someone who is about 30 and had been in prison 19 times already!
He was full of life and joy.  He had celebrated Christmas with both his estranged parents and in fact had brought them together to celebrate with him.  He was also in touch with his children and building relationship with them.
It was a wonderful story.  A story in which we played a very small part but nevertheless significant.  May God continue to bless him and help him.
This coming Friday we will be patrolling in Southall from 10pm.  Look out for us. If you see us say hello.  We are very friendly.